Van'N Boozy - Temecula's Best Wine Tour
We Are The Ultimate California Experience for Day-Drinking in Temecula, California!!
Labeled a "Tour" just Different
Come take a ride with us as we cruise the rolling hills of Temecula in style, making memories that will last a lifetime on Temecula's Best Wine Tour
We are the MOST FUN, wine tour available in Temecula Wine Country. Our hosts cater to your group during your tour of Temecula
We are open for service 7 days a week!
We are large group friendly, being able to accommodate up to 21 guests
We include tastings at all of the locations we visit on our trip together
Receive discounts on bottle purchases and complimentary waters when you cruise with us
We pride ourselves on making your day of wine tasting Fun, Memorable, and Easy!
With Van'N Boozy VW Bus Wine Tours, our journey through town in our VW Buses is just as much FUN as our tasty destinations
VOTED Worlds Best Wine Tour, Most Fun Wine Tour, Most Unique Wine Tour, Most Memorable Wine Tour, #1 Tour Six years straight!!! #ByTheOwnersAndTheirParents & #YouAfterYouBookWithUs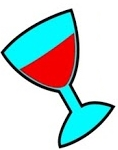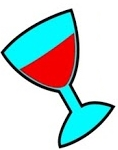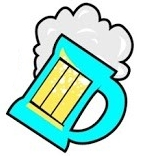 We came here for my sisters 30th birthday and everything was perfect. The level of details and personal touches was more than we excepted. Such a fun, memorable day. Will definitely be back!! Thank you Rich & Sarah.
Rich was the best driver. Van n boozy was a perfect bachelorette outing. They provided the best itinerary & karaoke mic for the ride. It was a party! If you want a good time, book them!
Julie Langmann
2023-04-22
The van boozy crew gave us an amazing 5 star wine tour in temecula! So fun with karaoke, good wine and good vibes!!!
This was such a cool experience. The van is so cute and retro. Our driver Rich was the best, such a cool accommodating man. I highly recommend.
Sarah was a great guide! Friendly and fun! We had a wonderful experience!
We booked Van 'N Boozy for my friend's bachelorette party. The van was super cute and perfect for six people. They provided a fun wireless karaoke mic for the ride, as well as blankets and waters. The cave winery they took us to had amazing food and the last stop was so fun with wine of course and music & dancing. Rich was also very nice and friendly!
Kelly J.O Wolf
2023-03-20
Probably the most fun I have had wine tasting ever! Rich was great and everybody was so friendly! It was excellent having everything set up for us so all we had to worry about was drinking the wines! Would recommend for any occasion. ❤️
Destani Muskelly
2023-03-14
I did Van N Boozy for my 32nd birthday celebration! We brought 11 people on tour so we received 2 buses. Rich and Brad were our drivers. They arrived on time and were in communication with us from the start of the booking until finish. We visited 3 wineries, with each getting better and better as you go (the last one was like an outdoor club). The drivers took our pictures and even gave me a Polaroid as a birthday souvenir! Would def do this over and over again!
This was a highlight of our California trip! They were able to squeeze us in last minute, but which was so nice. Rich was an awesome host and made it even more fun! I'll recommend this to anyone headed to the area. Great wines and nice variety of spots to go to. Thank you!